Welcome to Saranac!
Winter is still upon us even as we enjoy warmer temperatures.  Please continue to drive with caution on our roads and find ways to enjoy all the great winter opportunities our area has to offer.
From the ice rink at the Town Hall (pictured below) to the New Land Trust located at 236 Plumadore Road there are endless outdoor opportunities to keep you and your family active during the winter.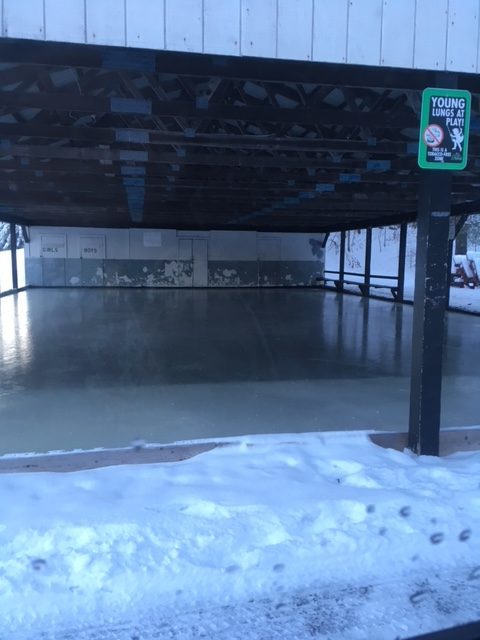 Rick St. Louis has been hard at work to put the ice rink together again!
We will be using our new site to update our residents and neighbors on the goings on in our great Town. Here you will find many useful resources as well as information about our history. Enjoy our photo and video galleries. Check out our events, departments, forms and documents as well as the local business directory. We encourage you to attend our board meetings at 7:00 pm on the fourth Monday of each month at the Town Hall. Don't forget to follow us on Facebook.